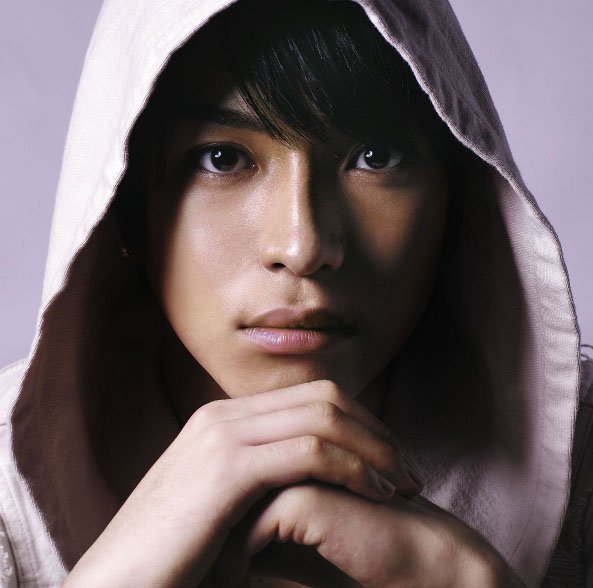 Yuya Matsushita (松下 優也 Matsushita Yūya?) (born May 24, 1990) is a Japanese R&B and Hip Hop singer and performer. He is signed under Epic Records.
His debut single "foolish foolish" was released on November 26, 2008.
Biography
Born in Kobe on May 24, 1990, Yuya Matsushita was raised by his mother and grandmother. As a sixth grader in 2002, Matsushita decided to pursue a career in music, enrolling in Caless Vocal & Dance School. Around 9th grade, despite clashing with his mother regarding his future plans, a visit to New York City strengthened his determination to become an artist. He met with producer Jin Nakamura who presented him with the song "foolish foolish". The filming for the single also took place in New York, after being signed to Epic Records.
In 2009, Yuya Matsushita had his stage debut as Sebastian Michaelis in the Kuroshitsuji (Black Butler) Musical. His single Trust Me was used as the first ending theme in the Durarara!! anime, and peaked at 10th in the weekly Oricon charts.
In 2010, Matsushita's single "Bird" was used as the ending theme for the second season of the Kuroshitsuji (Black Butler) anime.
In 2011, his single "Paradise" was used as the theme song for the drama Quartet, in which he also starred. He was announced as the first guest for MusicFest at FanimeCon in 2011.
Discography
Singles
Albums
№ Released Title
1st 2008.11.26 foolish foolish
2nd 2009.01.28 LAST SNOW
3rd 2009.08.26 Honesty / 願いがかなうなら… (Honesty / Negai Ga Kanau Nara...)
4th 2010.02.17 Trust Me
5th 2010.05.05 YOU
6th 2010.08.25 Bird / 4 Seasons
7th 2011.02.02 Paradise
8th 2011.05.04 Naturally
9th 2011.08.24 Super Drive
№ Released Title
1st 2010.06.02 I AM ME
[edit] Others
№ Released Title
1st 2010.06.08 I AM ME (Korean Version)
2nd 2010.10.08 Bird / 4 Seasons (Taiwan Version)
Filmography
Movies
Year Title
2009 悲しいボーイフレンド (Kanashii Boyfriend)
2010 時をかける少女 (Toki O Kakeru Shoujo)
2010 ヒカリ、その先へ (Hikari, Sono Saki E)
[edit] Stages
Year Title
2009 音楽舞闘会『黒執事』-その執事、友好- (Black Butler Musical-His Butler, Friendship)
2010 ミュージカル「黒執事」-The Most Beautiful DEATH in The World- 千の魂と堕ちた死神 (Black Butler Musical-The Most Beautiful Death In The World, A Thousand Soul And The Fallen Grim Reapers)
[edit] Dramas
Year Title
2011 カルテット (Quartet)
2011 明日の光をつかめ2 (Asu No Hikari Wo Tsukame 2)