Ku Hye Sun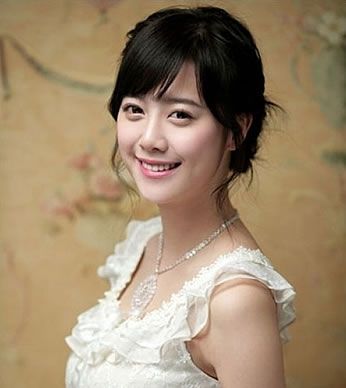 Profile
Name: Hye-seon Ku
Hangul: 구혜선
Birthdate: November 9, 1984
Birthplace: Incheon, South Korea
Height: 163 cm.
Blood Type: A
Biography
Ku Hye-Sun, born in Incheon, South Korea on November 9, 1984, is a popular South Korean actress. Her family consists of her mother, father, and one older sister. While growing up, Hye-Sun initially dreamed of becoming a singer. She eventually formed a vocal band with college friends, but due to Hye-Sun gaining popularity through the internet as a model she put those goals on hold.
Hye-Sun then signed with YG Entertainment and still harbored dreams of singing. At the time, Yang Hyeon-Seok, the CEO of YG Entertainment, advised Hye-Sun to pursue acting rather than music. His advice would persuade Hye-seon to pursue acting first. She made her debut in a CF for Sambo computers and then made her television debut in the KBS horror series "Anagram." Her performance as Hye-jin in the 2005 MBC series "Nonstop 5" attracted even more attention for her. Hye-seon's major breakthrough came in early 2009 with her performance as Jeon-di Keum in KBS2's hit series "Boys Over Flowers".
In 2009, Hye-Sun also branched out into other fields in the art world. On April 1st, 2009 Hye-Sun published her first illustrated novel "Tango" (탱고) centered around a 20-something young girl who goes through two separate relationships to finally mature into a woman. "Tango" would enter the best seller ranks and go on to sell over 30,000 copies in its first week of release. Hye-Sun has also branched out into the field of film directing. For the short film "The Madonna" (Yukwaehan Dowoomi), centered around the topic of assisted suicide, KuvHye-Sun took the roles of director, screen writer, editor, and music composer. "The Madonna" screened at the Pusan Asian Short Film Festival and received the Audience Award. Her short film is also entered in the 2009 Pucheon International Fantastic Film Festival.
Ku Hye-Sun opened her first painting exhibition "Tango" (inspired by the paintings from her novel "Tango") from July 1st to July 7th, 2009 at the Gallery La Mer in Insa-dong, central Seoul.[1] Co-stars from "Boys Over Flowers," Min-ho Lee & Kim Jun made surprise appearances during the exhibition's opening day. Hye-seon also released her first album in October, 2009. The album is titled "Breath" and consists of 8 tracks all piano instrumentals, except "Around The Corner" (sung by singer Gummy).
Actress
Movies
Magic | Yosul (2010)
August Rush (2007) - Cameo
Television
The Musical | Deo Myujikeol (KBS / 2010) - Ko Eun-Bi
Boys Over Flowers | Kkotboda Namja (KBS2/ 2009)
Chilwu, the Mighty | Choi Kang Chil Woo (KBS2 / 2008)
King and I | Wangkwa Na (SBS / 2008)
Hearts of Nineteen | Yeol Aheup Sunjeong (KBS / 2006)
Song of the Prince | Seo Dong Yo (SBS / 2005)
Nonstop 5 (MBC / 2005)
Director
Magic | Yosul (2010)
Short Film
The Madonna | Yukwaehan Dowoomi (2009)
Writer
Tango (2009) novel
The Madonna | Yukwaehan Dowoomi (2009) screen writer