Moon Geun Yoon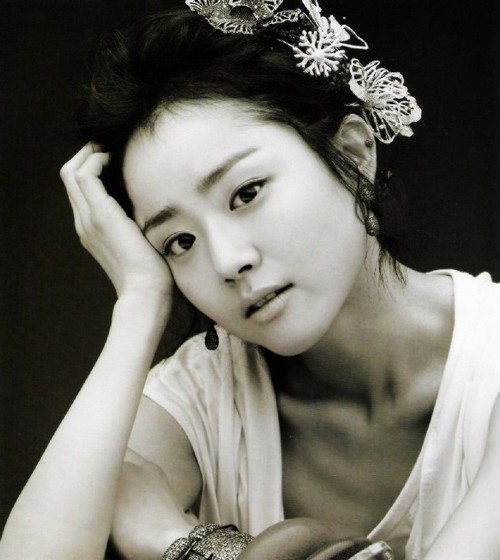 Profile
Name: Moon Geun Young
Birthdate: May 6, 1987
Birthplace: Gwangju, South Korea
Personal Life and Education
Moon Geun-young has been loved as a proper and pure "younger sister of the people" ever since she debuted as a child actress in the 2000 TV drama Autumn in My Heart. Unlike other teenage celebrities who have already physically matured, she had the look of a young girl, she studied hard and acted well. People called her flawless and unspoiled. Moon Geun-young read the eulogy to fellow actress, Lee Eun-joo, on February 22, 2005. Moon was in the same management agency as Lee.In May 2005, Moon Geun-young appeared onstage at the Cannes International Film Festival in France at the Palais de Festival. Moon's film Innocent Steps was chosen to be shown at the 58th Cannes International Film Festival.Moon Geun-young ranked first on the star power list in 2005 among actresses in Chungmuro, the Korean film industry, who can mobilize the greatest number of fans, and sell tickets on the sole basis of the actor's name alone.The Korea Advertisers Association voted Moon Geun-young the best entertainer to sell products by advertisers. The Korea Advertisers Association of 200 members awarded Moon and actor Jo Seung-woo as the winners of the 2005 Good Model Award. The winners were decided by votes based on how much they contributed to boosting the sales of products and enhancing the image of advertisers.Moon Geun-young graduated from Gwangju Gukje High School in February 2006. In March 2006, she entered Sungkyunkwan University in Seoul. Moon Geun-young has been devoted to her studies and has had a solid attendance record ever since she entered Sungkyunkwan University in 2006.Moon Geun-young and veteran actor Ahn Sung-ki hosted the 2006 Pusan International Film Festival (PIFF), the biggest international film festival in South Korea.In 2008, she took a one-year leave from school to focus on the drama The Painter of the Wind. Prior and after signing her contract for The Painter of the Wind, Moon Geun-young gave much thought about whether to apply for a leave of absence. She concluded that it would be virtually impossible to perform at the best of her ability to both her studies and drama at the same time. Moon Geun-young has shown strong determination to fulfill her responsibilities as a student, and this application for a leave of absence is also seen as her decision to keep her promise of valuing her education.She is currently a junior majoring in Korean Literature.
Career
Before her debut in a television drama series, Moon Geun-young filmed several commercials and modeled for various magazines. She started modeling at the age of 12, and appeared in the documentary drama On the Road by film director Choi Jae Eun in 1999. In 2000, Moon became the biggest teen star in the country at the age of 13 playing a school girl in a sentimental TV drama called Autumn Tale. It was a hit in Korea and won over viewers in other parts of Asia. She won the best young actress award at the 2000 KBS Drama Awards for her role in Autumn in My Heart.[8]Following her early success, she returned to the screen in 2001 as the young Empress Myung-sung (later played by Lee Mi-yeon) in the popular historical (also known as "sa-geuk" in Korean) television drama series The Last Empress. During that year, she also made a cameo appearance in the SBS medical television series, Medical Center.Moon Geun-young's debut film appearance was in a supporting role as Cha Tae Hyun's younger sister, Lee Ji-yoon, in Lovers' Concerto (2002).
Stardom
In 2003 she was launched as a major star with her role in Kim Ji Woon's successful horror film A Tale of Two Sisters (2003). Moon Geun-young plays the role of the younger sister Su-yeon in the film. It is both the highest-grossing Korean horror film and the first to be screened in American theaters[9].In 2004, Moon Geun-young played the role of Suh Bo-eun in the popular film My Little Bride.[citation needed] It was the second most popular Korean film in 2004, behind the blockbuster hit Taegukgi. In the film, Suh Bo-eun is an ordinary high school girl who worries about grades and has a crush on her school's baseball team ace. One day, Bo-eun's grandfather orders her to marry Sang-min (Kim Rae-won) because of a pact he made with Sang-min's grandfather during the Korean War. Despite the grandchildren's opposition, they are forced to marry because of Bo-eun's grandfather's strong influence. Bo-eun's undercover married life begins: She pretends that she doesn't have a husband and starts dating Jung-woo. Boeun believes that she can manage both men and live a double life. Everything goes smoothly until Sang-min visits Bo-eun's school as a student teacher.Following the release of My Little Bride (2004), she became known as "the nation's younger sister" (Gukmin yeo-dong-saeng") for her cute younger sister-like image, in addition to her charitable deeds and acting. Moon's subsequent appearances have given her a reputation as being one of Korea's few genuine box office draws.In 2005, Moon Geun-young starred in her subsequent film Innocent Steps where she plays the role of Jang Chae-ryn, an ethnic Korean living in China, who finds herself to be a complete fish out of water after being transplanted abroad to South Korea. When her sister bows out of a dummy marriage to a champion dance instructor, Chae-ryn decides to travel to Seoul herself and impersonate her sister. Once in South Korea, she meets Na Young-sae (Park Gun-hyung), who has agreed to the sham marriage for the sole purpose of locating a new dance partner. But when Chae-ryn's secret and her lack of dancing experience is revealed, Young-Sae wants to send his new bride back. Eventually, however, he has second thoughts and decides that his only hope is to train this wide-eyed novice himself. Of course, the practices start off as purely professional, but as Chae-ryn begins to dedicate herself to the art of dancing, a connection between the newlyweds begin to take shape. Chae-ryn's youthful exuberance and folksy way of speaking eventually charms Young-sae's hardened heart.In 2006, Moon Geun Young starred in the movie Love Me Not, a Korean big-screen remake of popular Japanese TV drama Ai nante iranee yo, natsu, where she plays the character of Ryu Min. Min is a blind heiress, cold-hearted like Julian, who slowly opens herself to Julian, and he, too, falls for Min. However, Julian has to pay his creditor for his millions of debt and Min's illness that took her eyesight as a child relapsed, threatening her life.In September 2008, Moon Geun-young made her return to the television screen with the epic drama The Painter of the Wind, in which she played the lead role of Shin Yoon-bok, a painter who disguises herself as a man. Shin Yoon-bok is a painter who lived during the Joseon Dynasty (1392-1910) and was known for realistic and delicate depictions of daily life.
Acting Acclaim
In December 2008, Moon Geun Young won the Best Actress Award for her role as Shin Yoon-bok at the 2008 Grime Awards (pronounced gree-may) presented by the Korean Television Directors of Photography Association.At the end of the year drama awards, Moon Geun-young won the Daesang (Grand Prize) award, the Best Couple Award with Moon Chae Won, and the Top 10 Star Award at the 2008 SBS Drama Awards held on December 31, 2008-January 1, 2009.In February 2009, Moon Geun-young won the Best Female Actress Award in a TV Series at the 44th Baeksang Awards. She was also very close to winning the popularity award by a very small margin (0.1%) to Girls' Generation's Yoona.
Filmography
Films
Love Me Not (a.k.a. :I Don't Need Love) (2006) (as Ryu Min)
Innocent Steps (2005) (as Jang Chae-rin)
My Little Bride (2004) (as Seo Bo-eun)
A Tale of Two Sisters (2003) (as Bae Su-yeon)
Lovers' Concerto (2002) (as Lee Ji-yoon)
On the Way (1999)
TV Dramas
Mary Stayed Out All Night (KBS,2010) (as Mary Wei/Ui-Mae Ri)
Cinderella's Sister (KBS,2010) (as Go Eun-jo/Song Eun-jo)
The Painter of the Wind (SBS, 2008) (as Shin Yun-bok)
Wife (KBS, 2003) (as Han Min-ju)
The Lost Empire (KBS, 2001) (as young Empress Myung-sung)
Autumn in My Heart (KBS, 2000) (as young Yoon/Choi Eun-suh)
Burnt Rice Teacher and Seven Potatoes (KBS, 1999) (as Han Mi-so)
Theater
Closer (as Alice) (2010)
TV Appearances
Happy Together Season 3: Cinderella's Sister episode 142, 143(Chun Jung Myung, Taecyeon, Seowoo])(KBS2, 2010)
Yashimanman: Love Me Not with Kim Joo-hyuk (SBS, 2006)
e-learning Championship Final guest MC (iTV, 2005)
Yashimanman: Innocent Steps with Park Gun-hyung (SBS, 2005)
Golden Bell Challenge: Gwangju International High School episode (KBS, 2004)
Park Soo-hong & Yoon Jung-soo's Love House: Jinju Joong-ang High School episode (MBC, 2004)
Fairytale World Dreams MC (KBS, 2003)
Son Chang Min & Kim Won Hee's 3 Days of Love (iTV, 2001)
Jung Euna's Good Morning (SBS, 2000)
Free Saturday: Autumn Tale Special (with Choi Woo Hyuk) (KBS 2000)
Gwangju Broadcasting Station Quiz Champ: Woo-san Junior High School episode (KBC)
Music Camp VJ (MBC 2000~2001)
TV Brings Love (KBS, 1997) (Lee Min-woo, Park Jae-Hong, Park Yong-woo episodes)
Cinderella Sister
Awards and nominations
2009 Seoul Drama Awards(SDA): Most Popular Female Actress Award (The Painter of the Wind)
2009 45th Baeksang Arts Awards: Best Leading Actress (The Painter of the Wind)
2008 SBS Drama Awards: Daesang Award (The Painter of the Wind)
2008 SBS Drama Awards: Best Couple Award with Moon Chae Won (The Painter of the Wind)
2008 SBS Drama Awards: Top 10 Star Award (The Painter of the Wind)
2008 Grime Awards: Best Female Actress Award in a TV Series (The Painter of the Wind)
2007 44th Daejong Film Awards: Nominated for Best Female Actress Award (Love Me Not)
2005 42nd Daejong Film Awards: Most Popular Female Actress Award (Innocent Steps)
2004 25th Blue Dragon Film Awards: Most Popular Female Actress Award (My Little Bride)
2004 12th Choonsa Film Awards: Best New Female Actress Award (My Little Bride)
2004 41st Daejong Film Awards: Best New Female Actress Award and Most Popular Female Actress Award (My Little Bride)
2000 KBS Drama Awards: Best Young Female Actress Award (Autumn Tale)
1999 Model Edubox Kone Award (에듀박스 코네스상)
Spokesperson
2007 Ambassador for the Pink Ribbon (Breast Cancer Awareness) (2007–present)
2005 Ambassador for the National Election Commission
2004 Ambassador for the Young Voter's Campaign
2004 Ambassador for the Korean e-Learning Initiative
2004 Ambassador for the Gwangju International Film Festival
2003 Ambassador for the Gwangju International Film Festival
2003 Ambassador for the Gwangju Kimchi Festival